Introducing the SHS Juliet Balcony
SHS is proud to announce our Professional Juliet balcony – Now available to order online.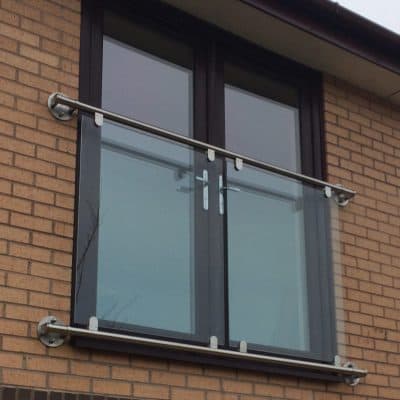 "Romeo, Romeo, Where for art thou Romeo? Can you see if there's a 2-4-1 deal on chocolate whilst you're out?" – Just imagine the romantic possibilities of your new balcony!
A Juliet balcony is a stainless steel railing that is placed across a window or door opening.  Although originally more common in hotter climates like Spain, they are quickly becoming a popular choice within the UK too.
When the summer rolls around, a Juliet balcony is a perfect way to make the most of the outdoors without paying the costly price of a balcony.
Buy a Juliet Balcony Online
You can now purchase the SHS Professional Balcony online. Made from Grade 316 Satin polished Stainless Steel with 10mm Toughened Safety Glass.
Are you looking for a bespoke balcony?
Our online sizes go up to 2 metres in length, but we can provide a bespoke design for any balcony over this size.
If you need specific dimensions over 2 metres in length, or if you require coloured or laminated glass for your balcony, then do not fear. SHS Products can supply beautifully crafted, bespoke designs to your exact requirements.
Call our advisors and they will be happy to help create something suitable for your needs. Alternatively enter your details now for an instant FREE quote.
---
Comments