We deliver and install all over the UK
Here at SHS Products, we design, manufacture, and install stainless steel and glass balustrades, steel handrails and Juliet balcony solutions for homes and businesses across the UK.
Backed by over 25 years of experience, we make sure to provide our customers with the highest quality systems at the most cost-effective prices.
We deliver and install nationwide
A lot of our initial enquiries always come with the question if we install in the client's location. We have approved installers that we work with all over the country. Our approved installers can install our balustrades whatever your location, in every corner of the UK.
We also deliver nationwide including the Isle of Man, the Isle of Wight, and Northern Ireland for an extra charge. Here are some deliveries and installations from all around the UK:
Video of Installation in Scotland

Installation and delivery on the Isle of Lewis
Installation and delivery on the Isle of Wight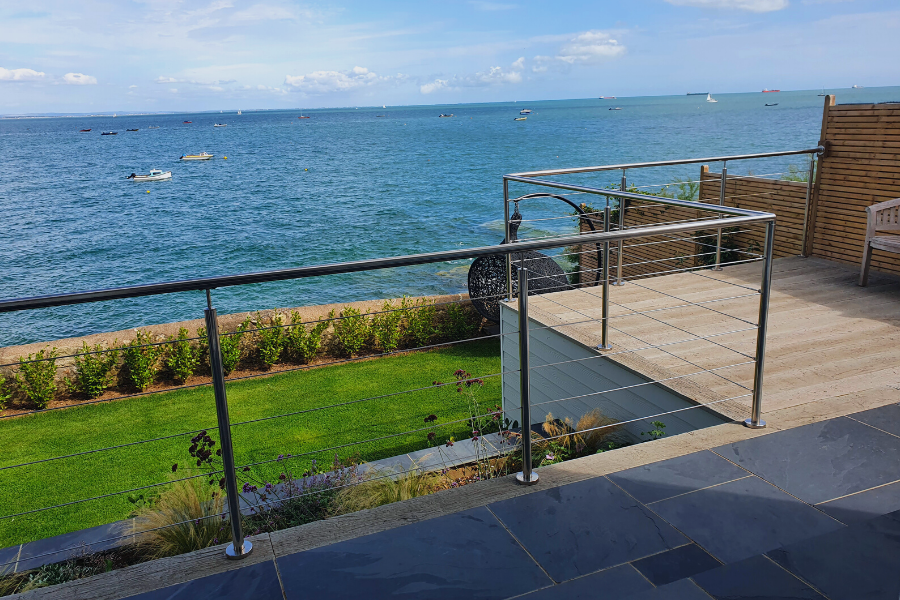 Our services also include:
We can accommodate all your requirements, if you are feeling confident to install the glass balustrade railings by yourself, we can simply just design, manufacture and deliver the balustrade system to you.
We can also supply and survey, and we can also supply, survey, and install our balustrade systems. We have a very organised technical process of ensuring dimensions are correct and that everything fits as required.
Our surveys and installations are subcontracted to our approved installation teams that are fully qualified with a vast amount of experience in our industry based on your location. Once a survey is arranged, the surveyor will visit your property and will take all the required measurements.
The surveyor will check whether the chosen balustrade system is suitable for your area and if needed will advise a more suitable system or additional bespoke work. After the site survey is completed, a full CAD drawing will be created by our CAD draughtsman before the system is manufactured in-house.
Explore our full range of SHS glass balustrades and contact us with any questions.
---
Comments